Thanks for printing! Don't forget to come back to Advanced Drainage Solutions for fresh articles!
The Problem
Do you see water "bubbling up" from your downspout connections? If you do, you may also see water accumulating around your house.

This is a problem. Eventually, this water can end up in your basement or crawlspace. Over the long-term, it might cause settling – everything from the sinking of your walkway or front stoop to more serious (and expensive) foundation movement.

The bottom line? There's a good chance the corrugated pipes that connect to your downspouts have failed.

If they have, they're encouraging drainage problems. Not solving them.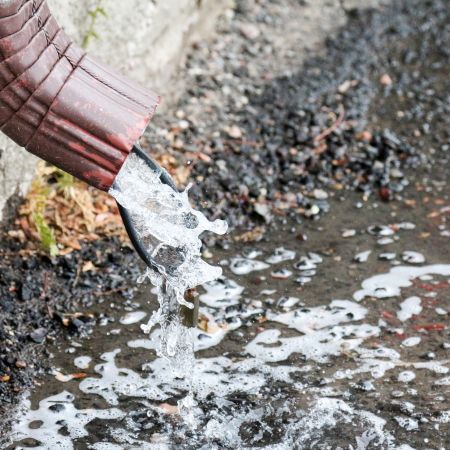 The Cause
Most drainage systems rely on black corrugated piping, a product that only lasts 3 to 8 years.

Corrugated pipes clog easily. They also leach water at the fittings, a situation that encourages root growth inside the pipes themselves. They're fragile. They break, tear, and get crushed. When any of those things happen, dirt and outdoor debris clog the pipes – often permanently.

If they're not fully obstructed (yet!), it may be possible to clean out, or "jet," your corrugated pipes. But when you do, they get clogged again. And again. Even after just a few months.

Thankfully, there are reliable, long-lasting drainage system alternatives that don't depend on corrugated piping
Here's How Our Process Works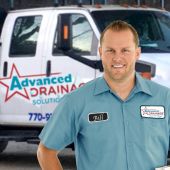 You Meet With a Drainage Professional
We come to your home to discuss the problem. Show us where your drainage system has failed and tell us how the problem has impacted your property.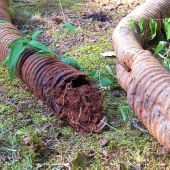 We Examine Your Drainage System and Your Property
We perform a visual analysis of your drainage system, noting all points of concern . We also look for other conditions which may contribute to your drainage problem.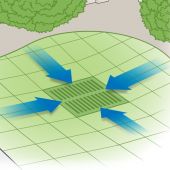 Our Team Creates a Game Plan
Based on our review, we propose specific recommendations. We usually provide pictures or color-coded diagrams to show you how your new drainage system will work.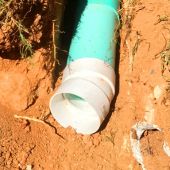 We Provide Drainage Relief
On a scheduled date and time, we take action. Our team replaces your failed drainage equipment with a quality, dependable, zero headache replacement system.