Thanks for printing! Don't forget to come back to Advanced Drainage Solutions for fresh articles!
Retaining Walls
When properly designed, retaining walls effectively divide your landscape and allow for grade type corrections. Retaining wall material is selected to fit the budget and aesthetic appeal for the landscape. Common wall types are Modular Block, Pressure-Treated Timber, and Dry-Stack Boulders.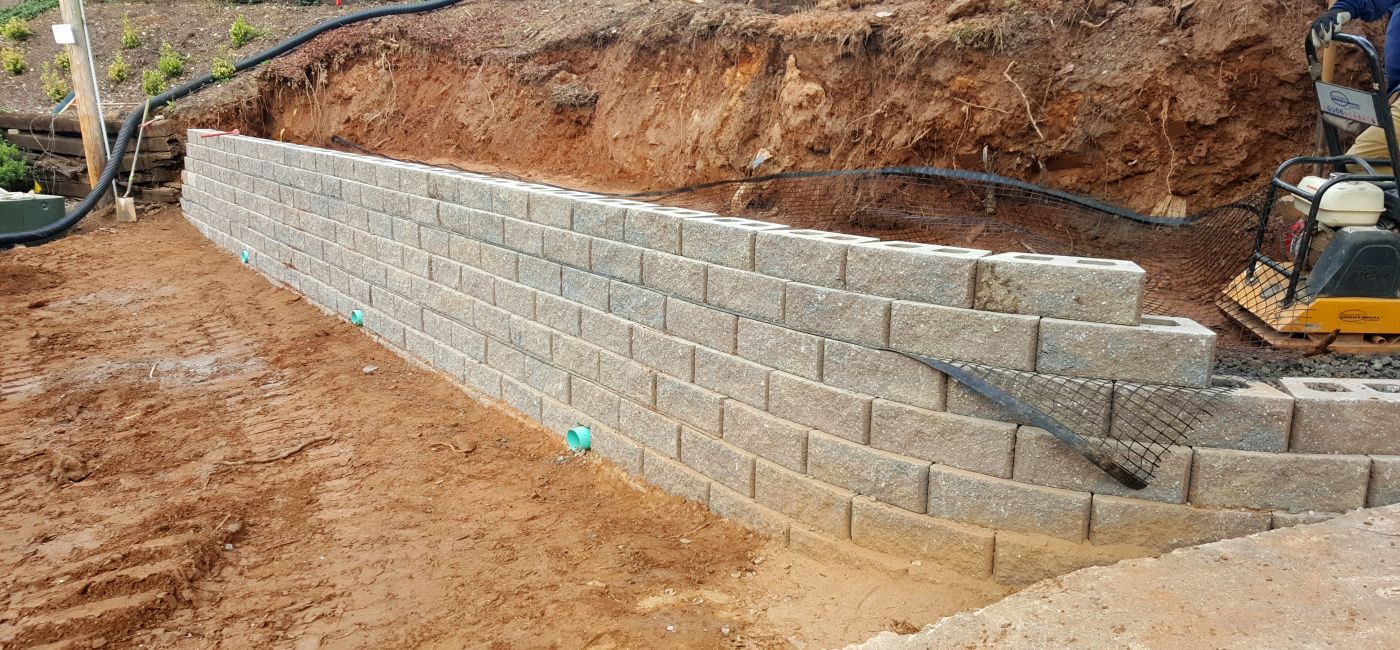 Modular block wall (available in many different colors), with geogrid, weep holes, and proper drainage behind the wall.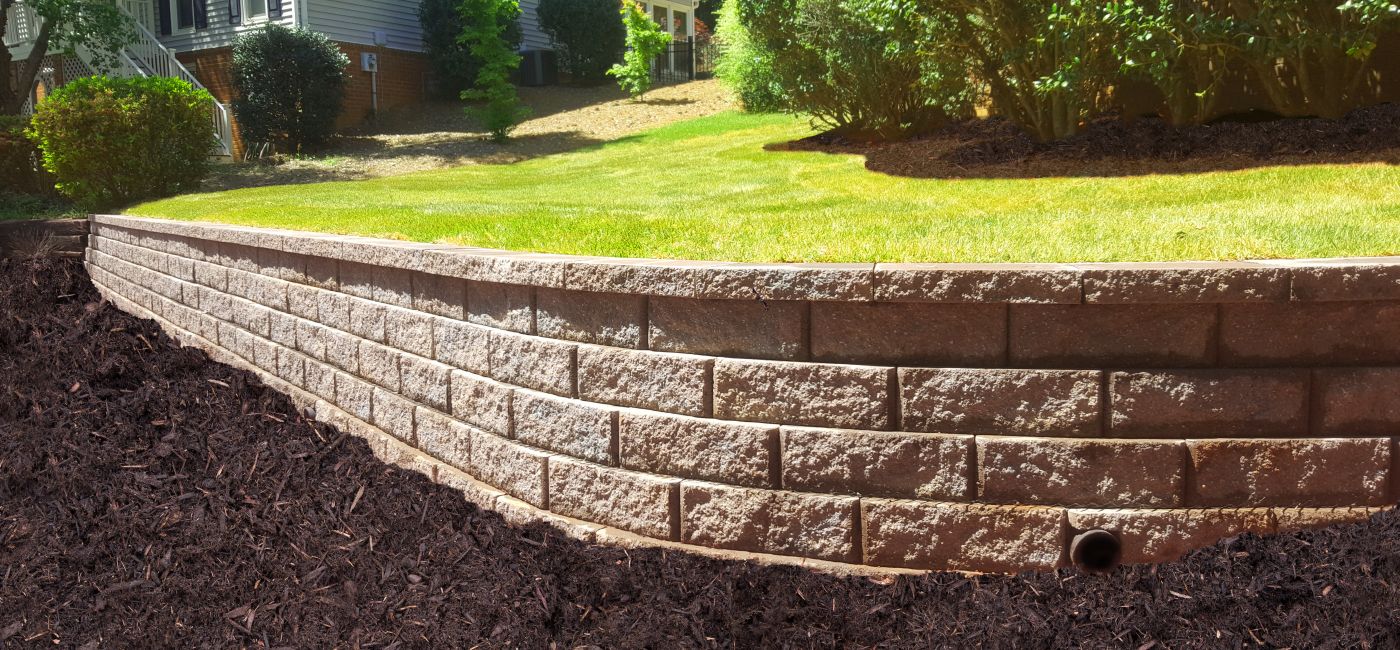 Stone face and cap wall.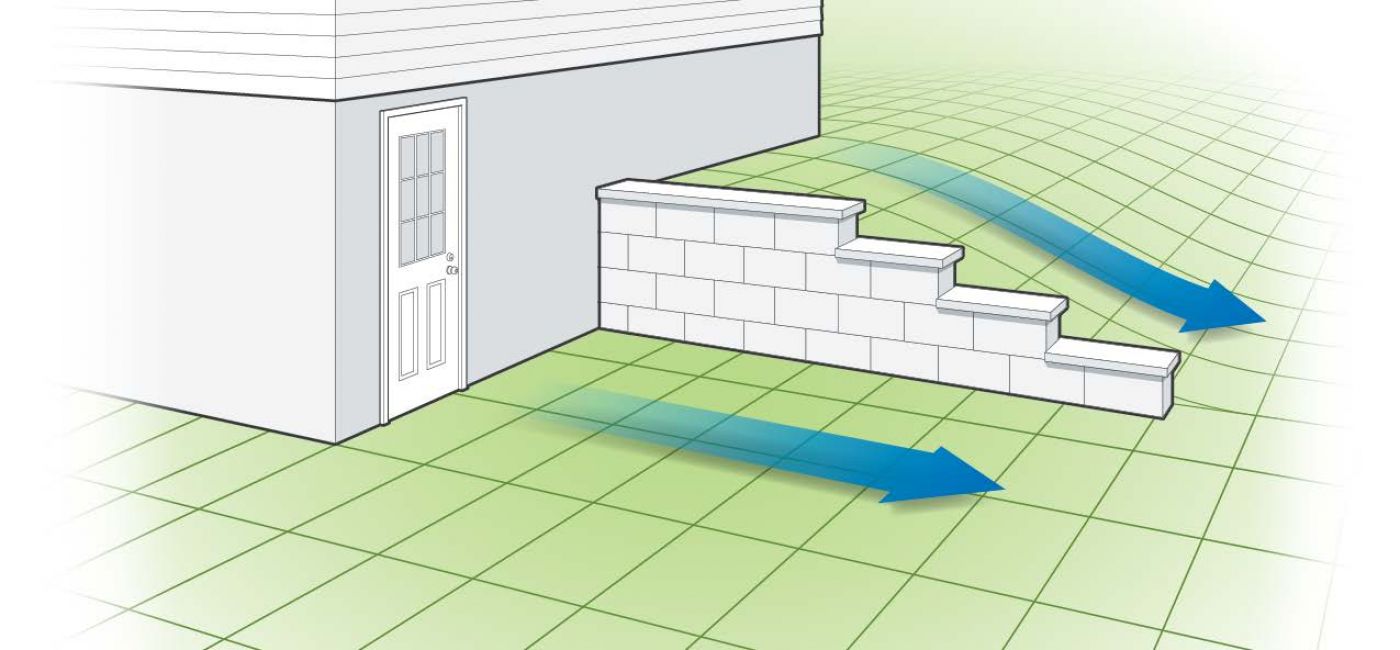 How a retaining wall may be used to provide grade corrections.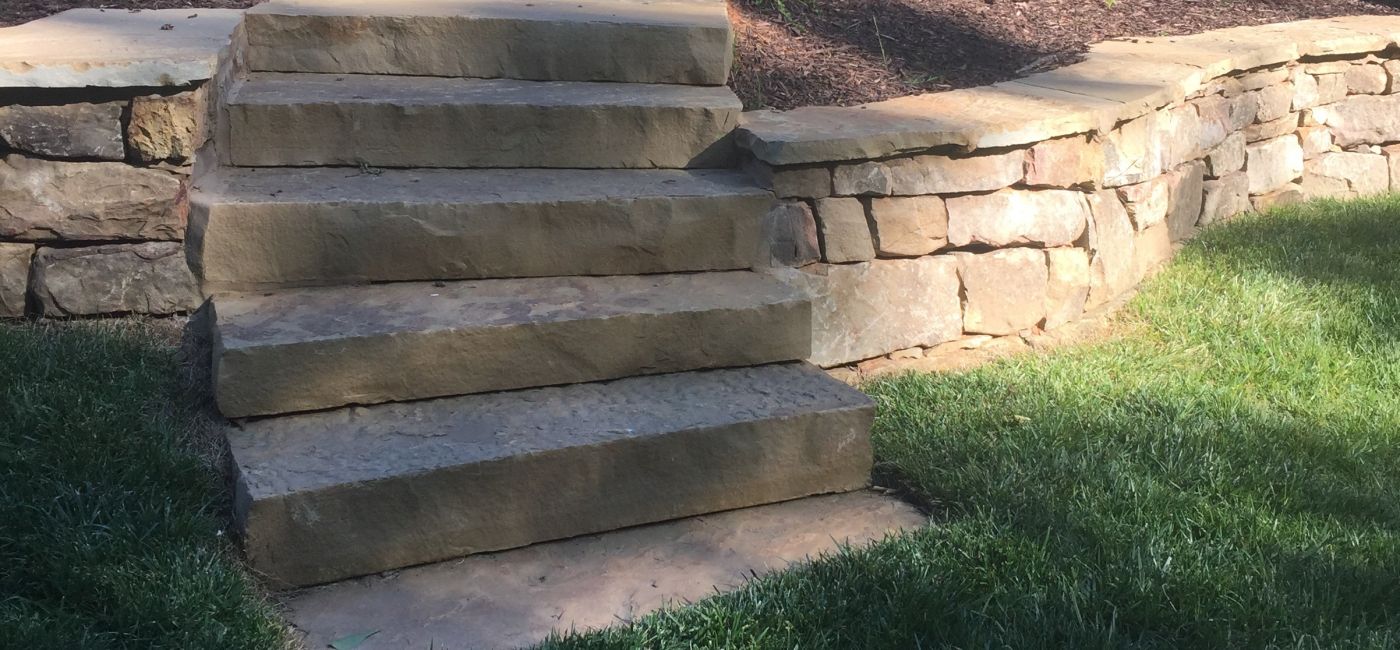 Stack bolder stone wall with cap. Also stone tread steps.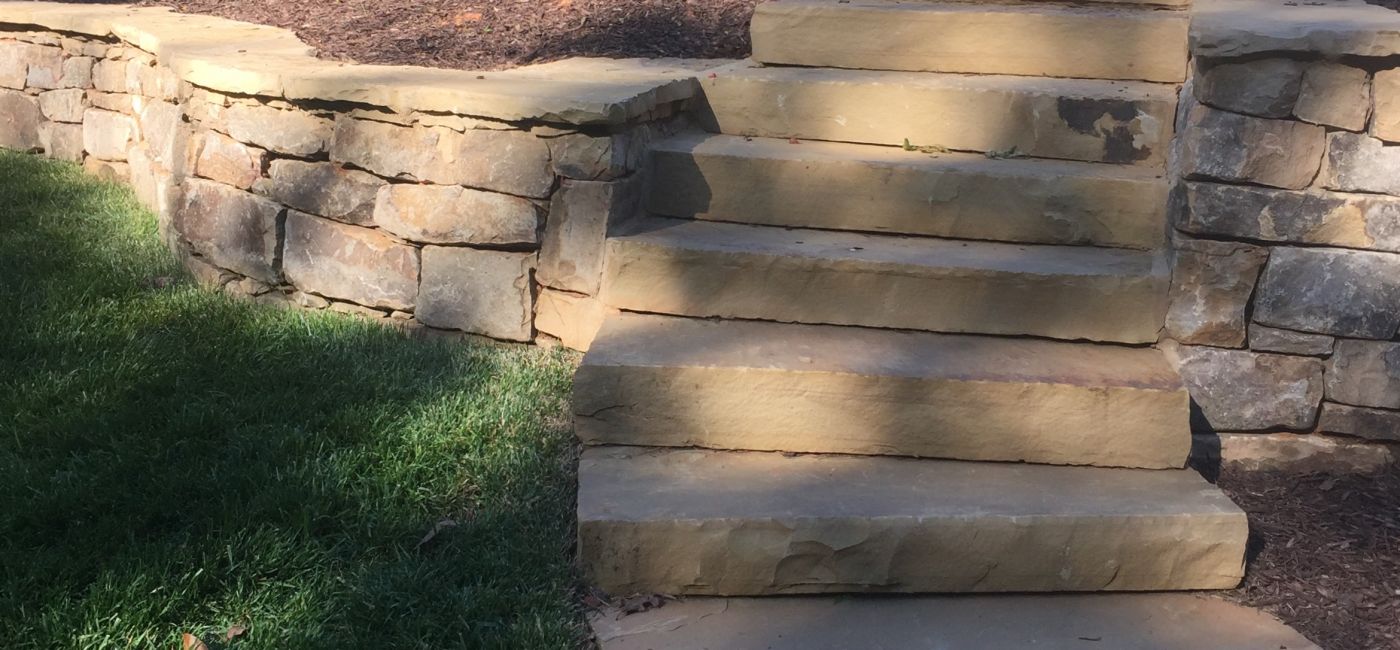 More dry stack stone bolder retaining walls with stone step tread steps.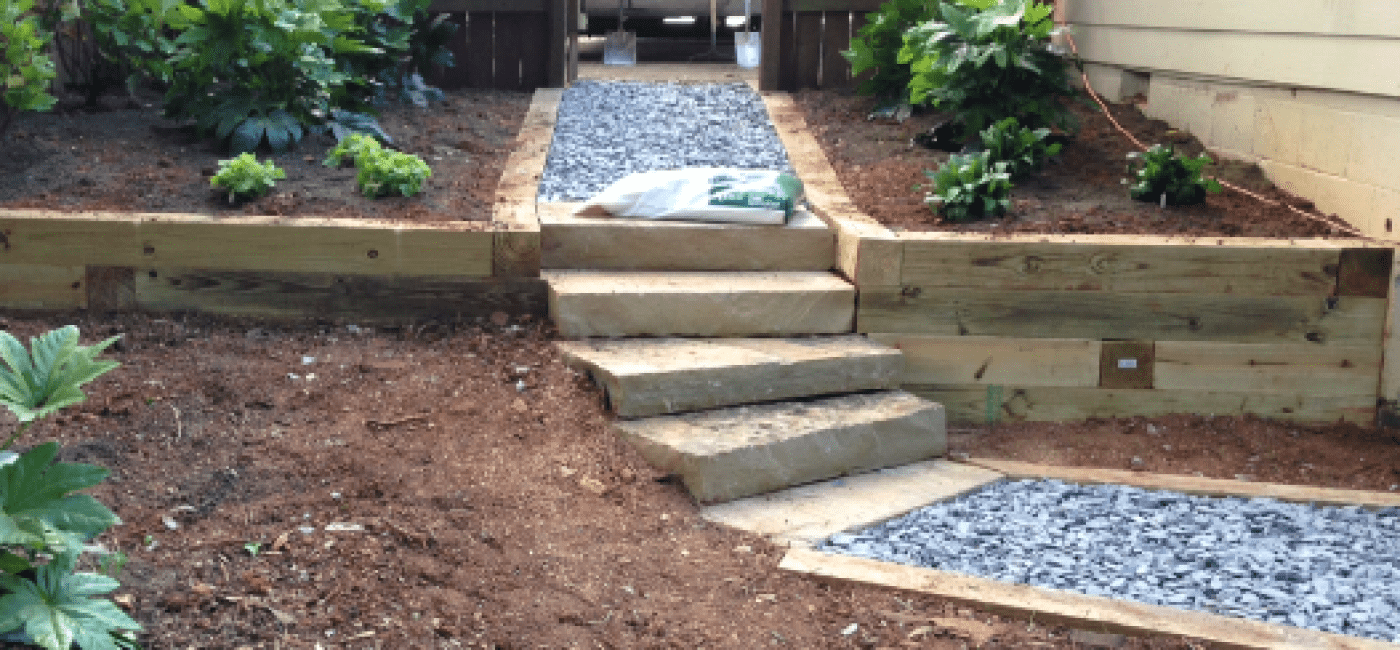 Simple timber wall, with stone step treads, and slate chip walkway.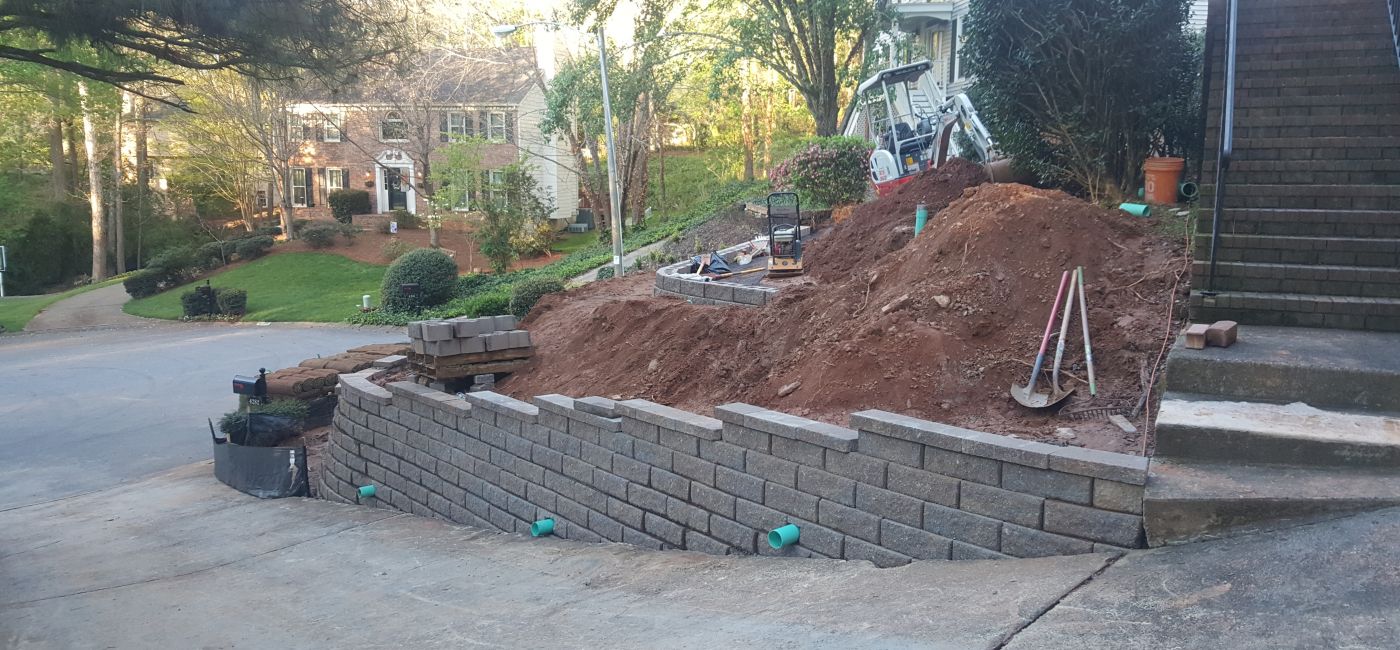 Modular block wall during construction along edge of driveway.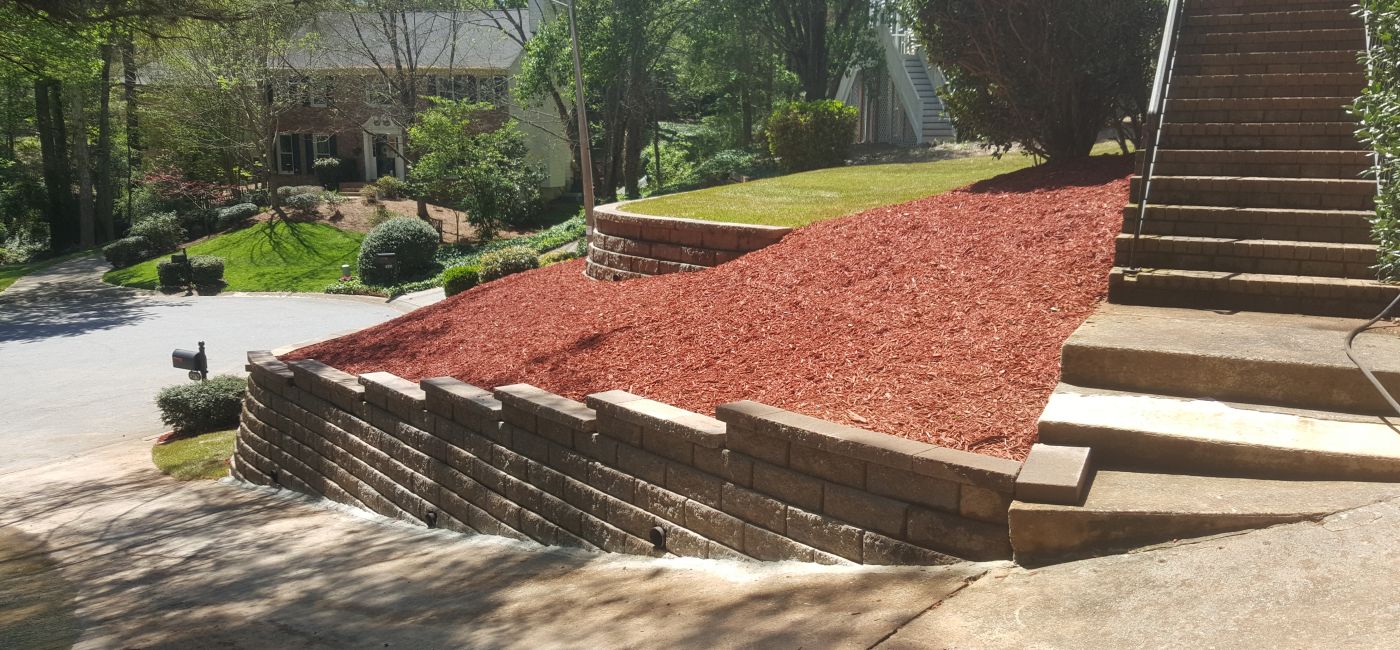 Same modular block wall upon completion.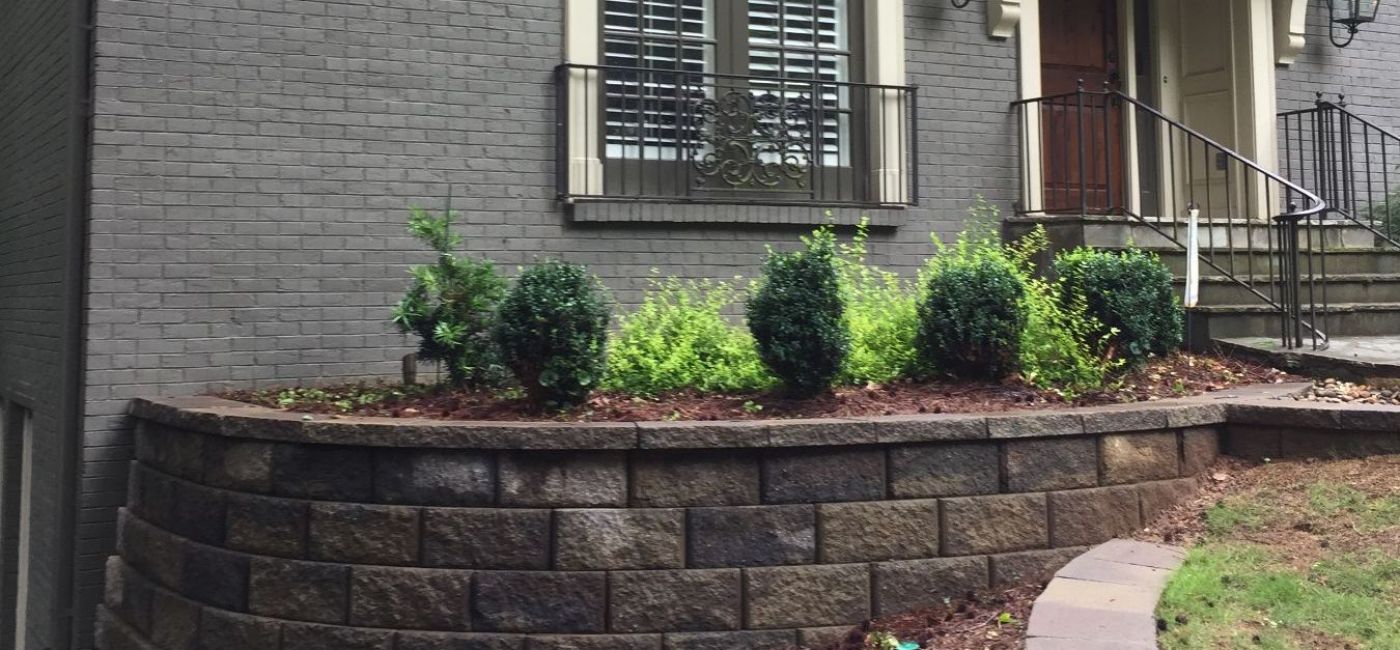 Modular block wall used to hold planter and provide visual aesthetics.
Same wall seen from the front provides balance to the front landscape.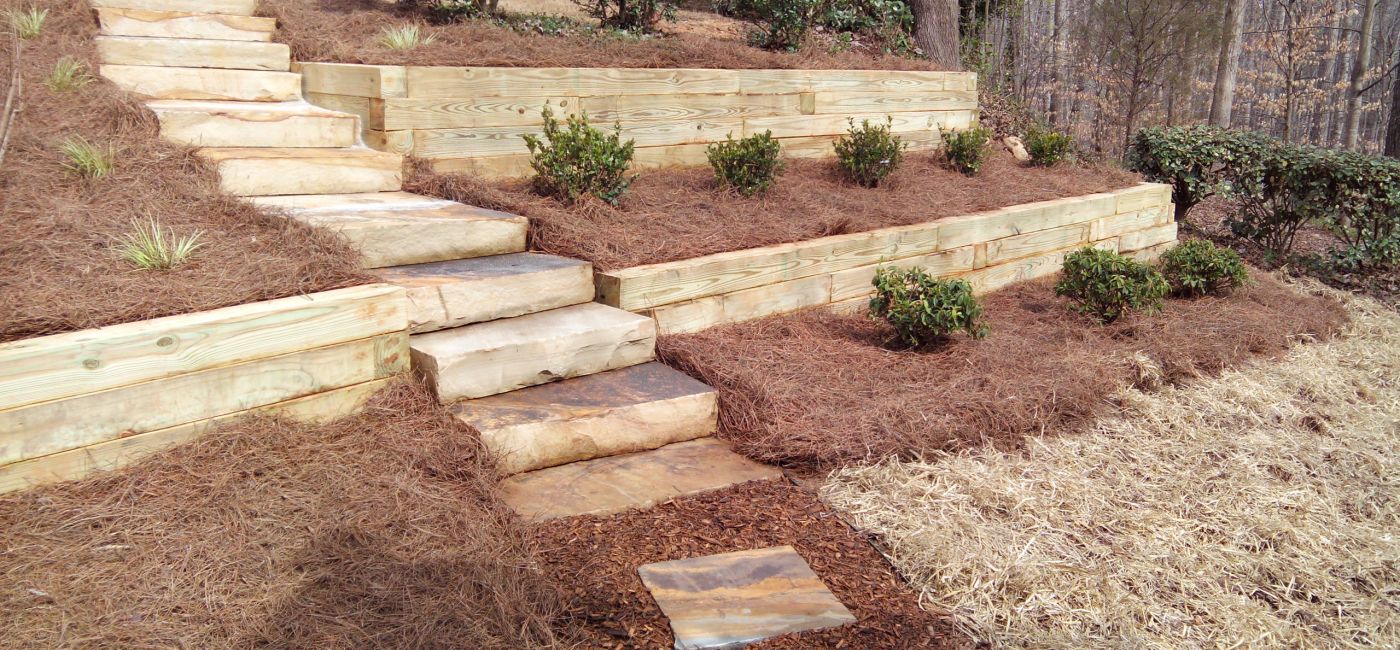 Timber retaining walls with stone tread steps and matching stepping stone walkway (no visible).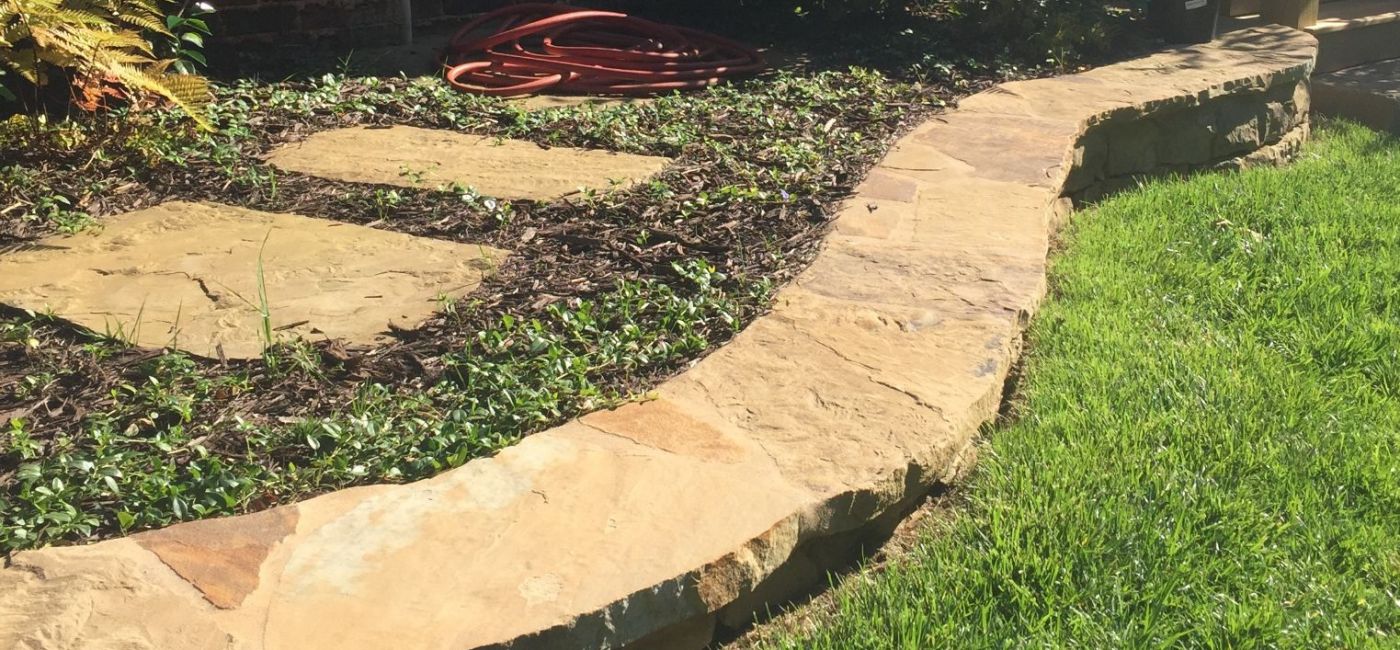 Short stone wall with cap, and large stepping stones. New sod.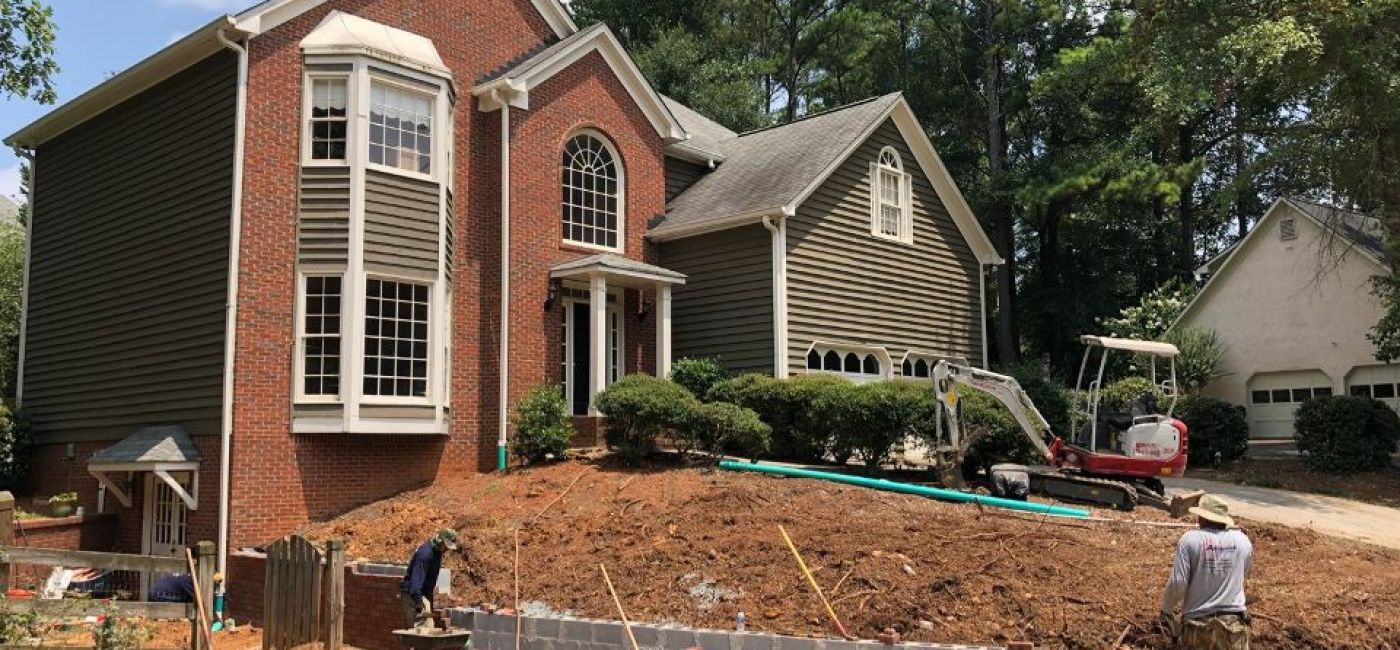 Brick Retaining wall preparation.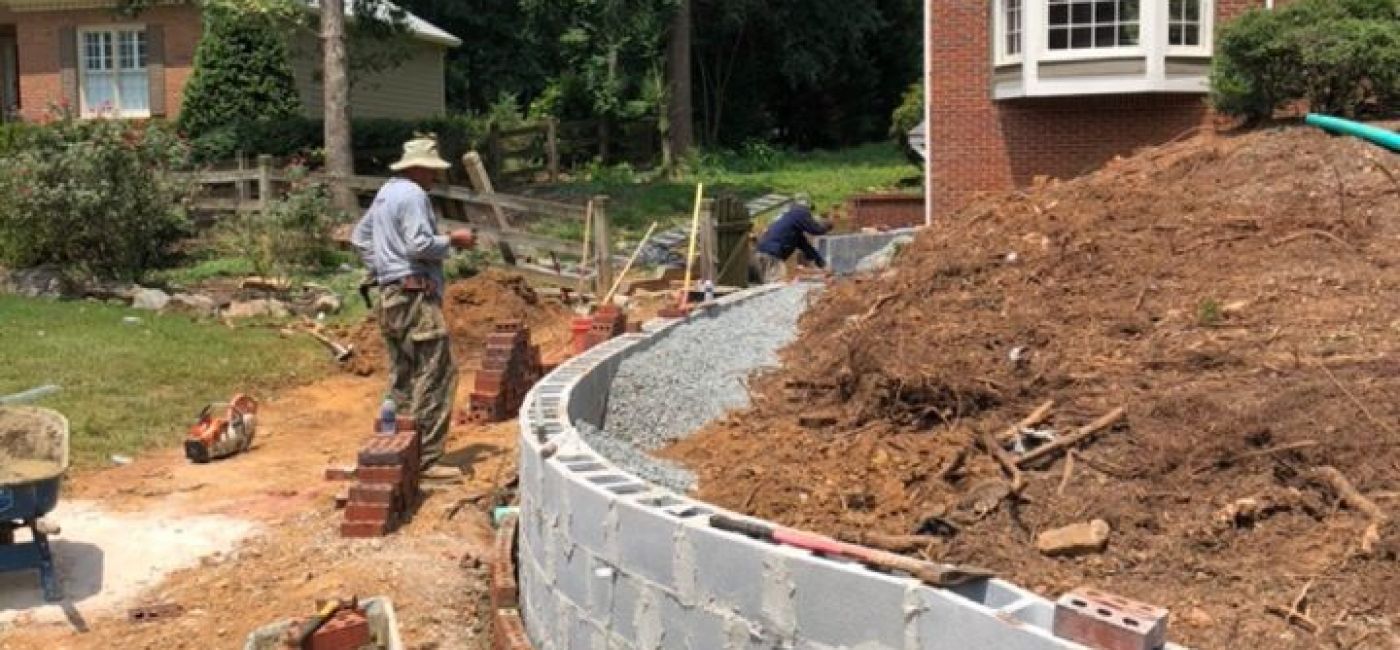 Brick Retaining wall preparation and drainage backfill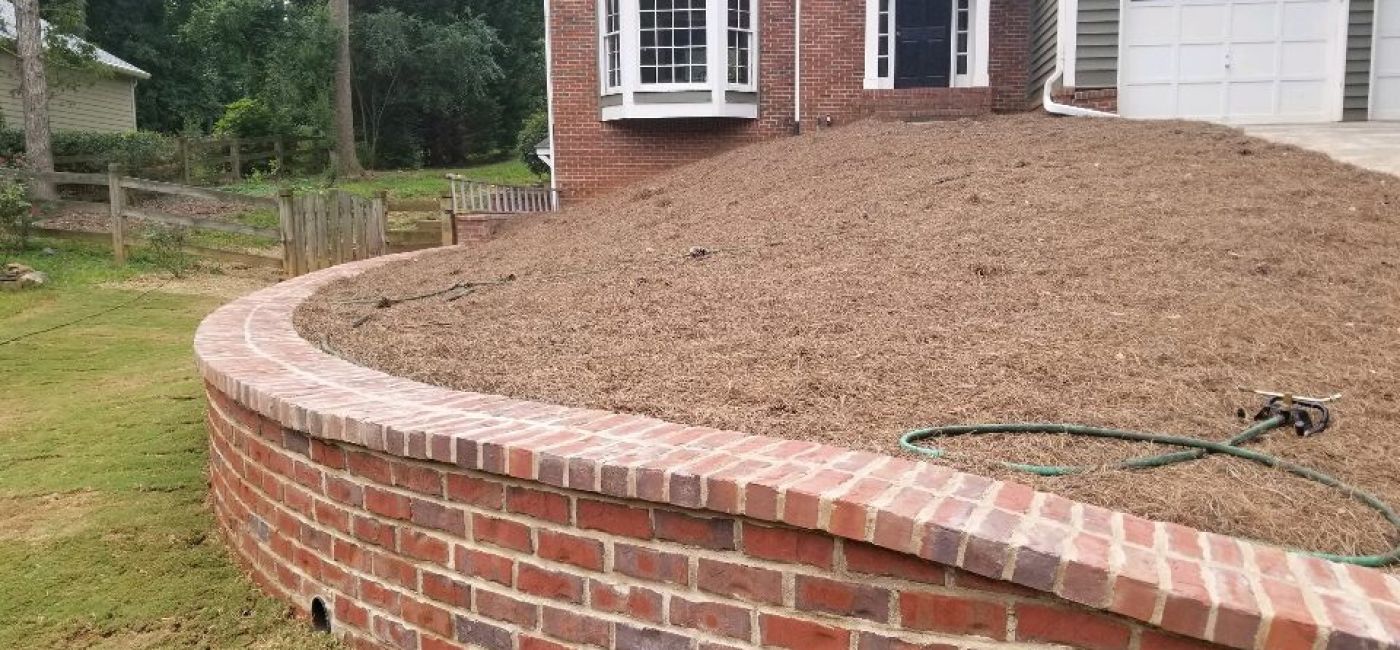 Brick Retaining wall completed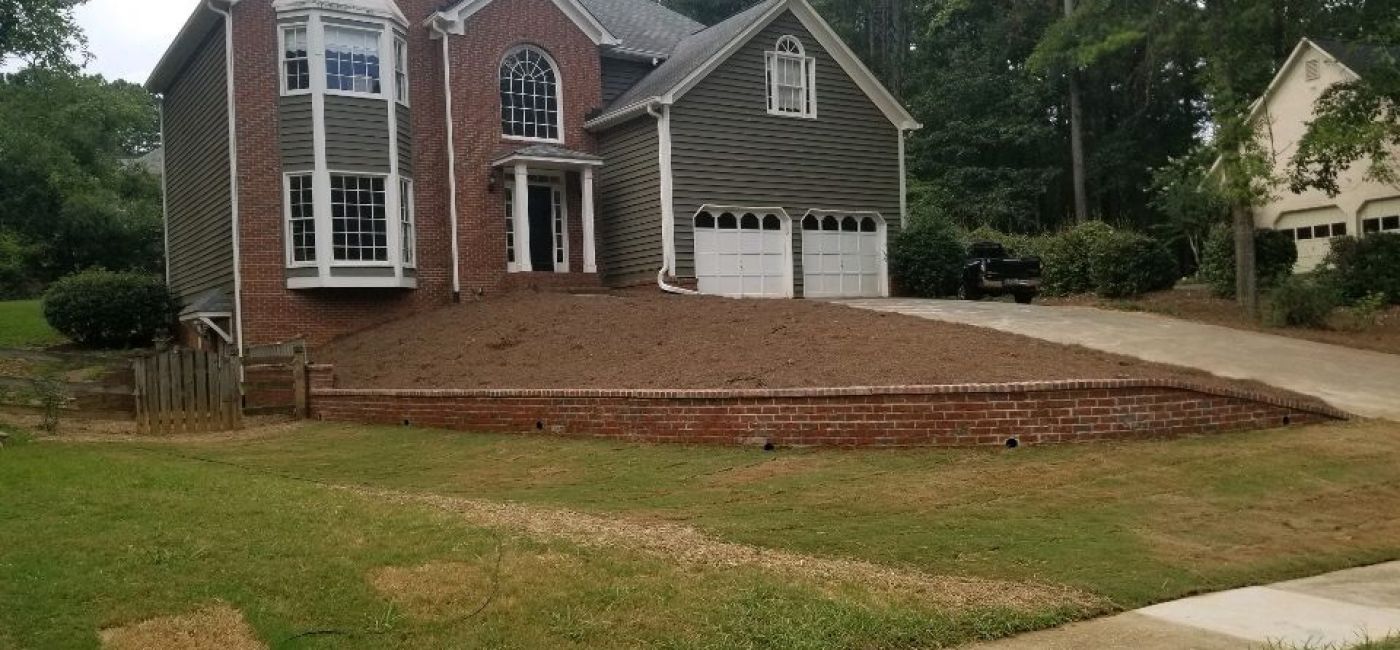 Brick Retaining wall after completion