Patios, Steps and Walkways
New patios or walkways can aid the flow of water and improve the overall function of your outdoor space. They also provide additional usable dry space outside your home.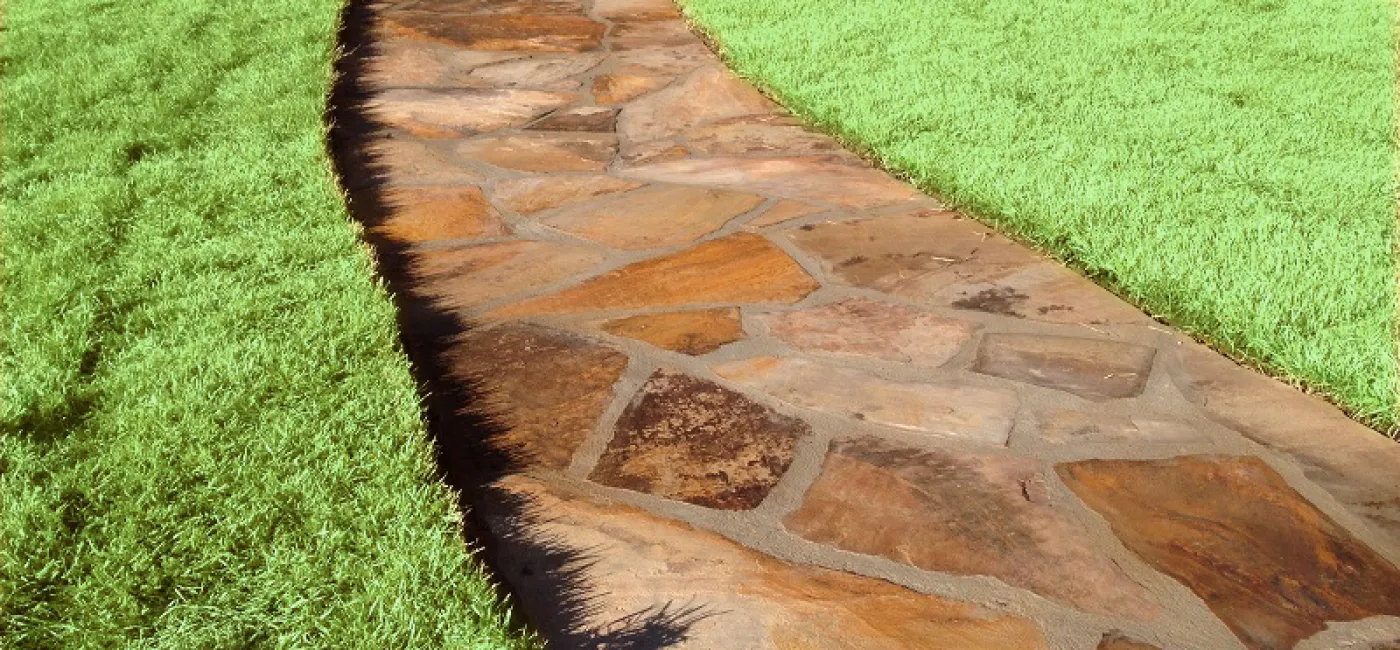 Brown flagstone walkway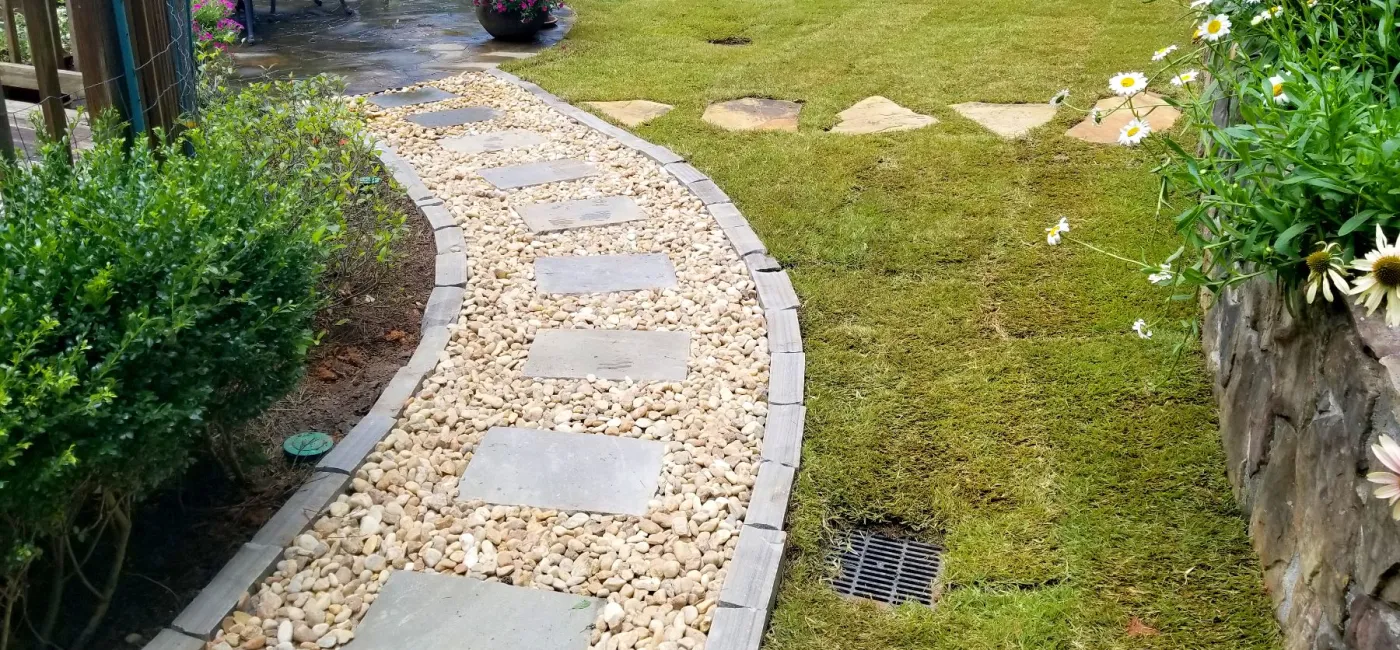 Egg rock walkway with stepping stones and border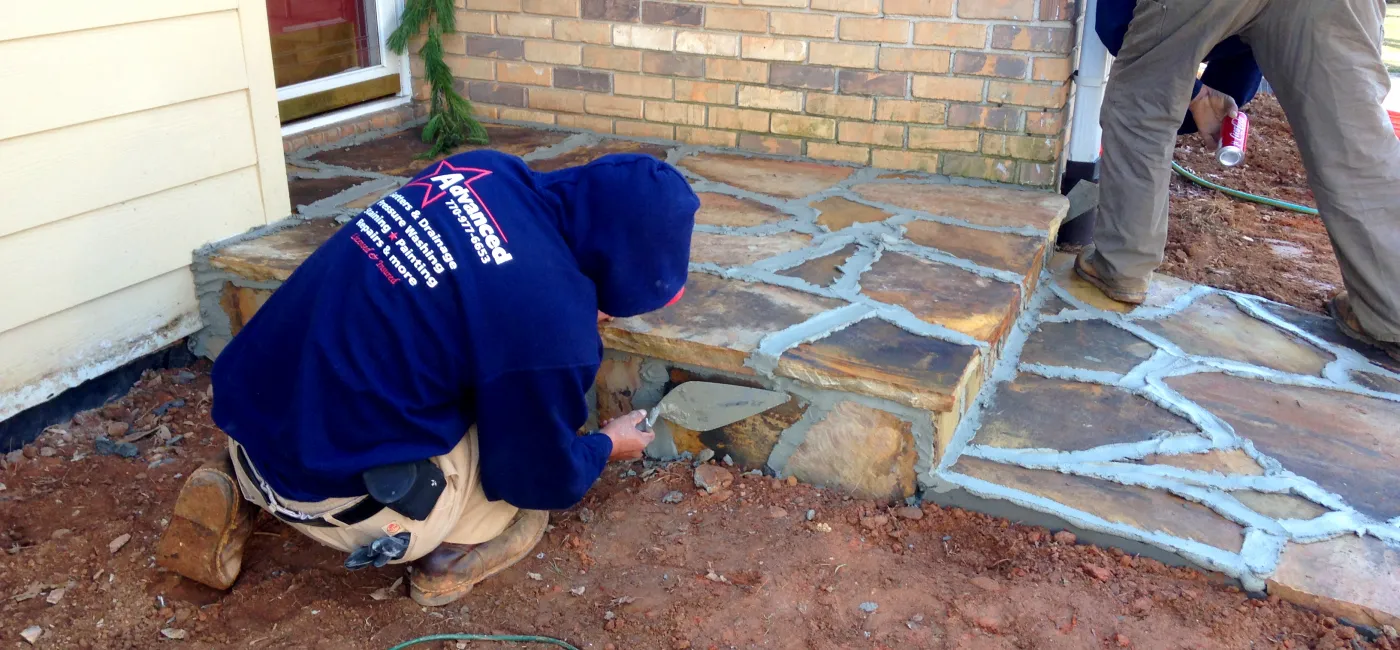 Flagstone walkway, applying mortor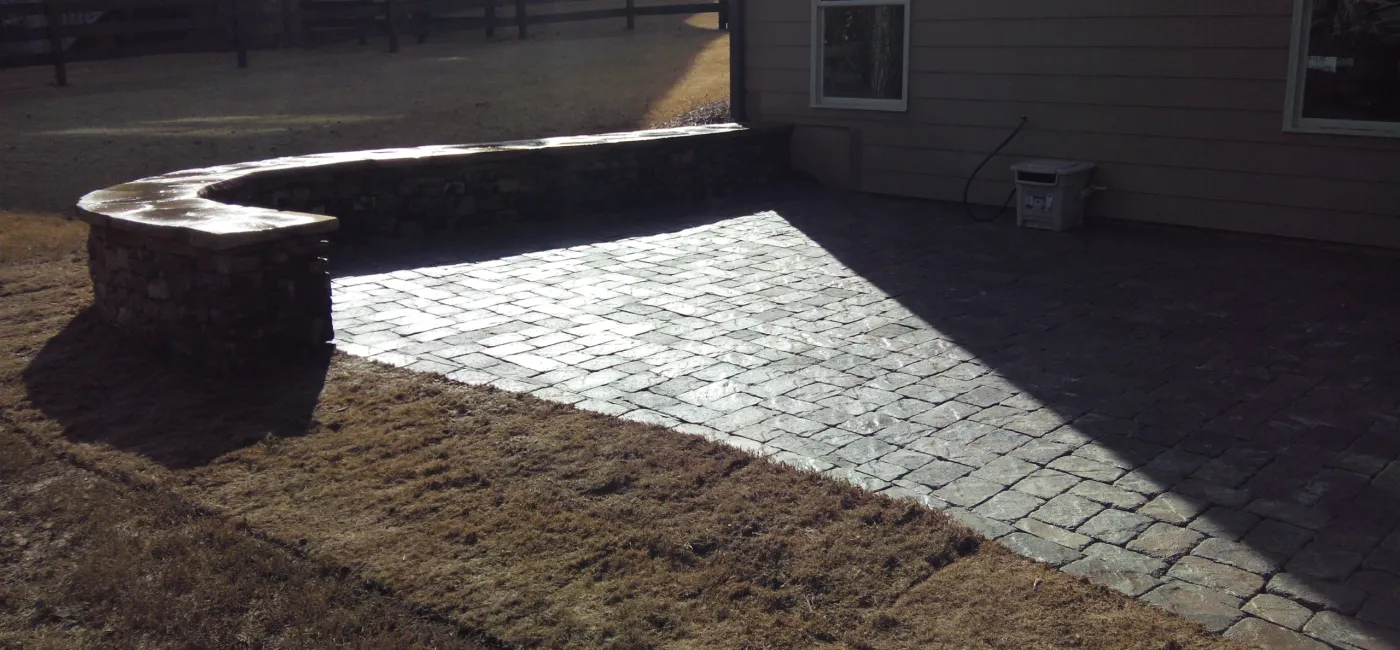 Paver patio with short stone wall and cap.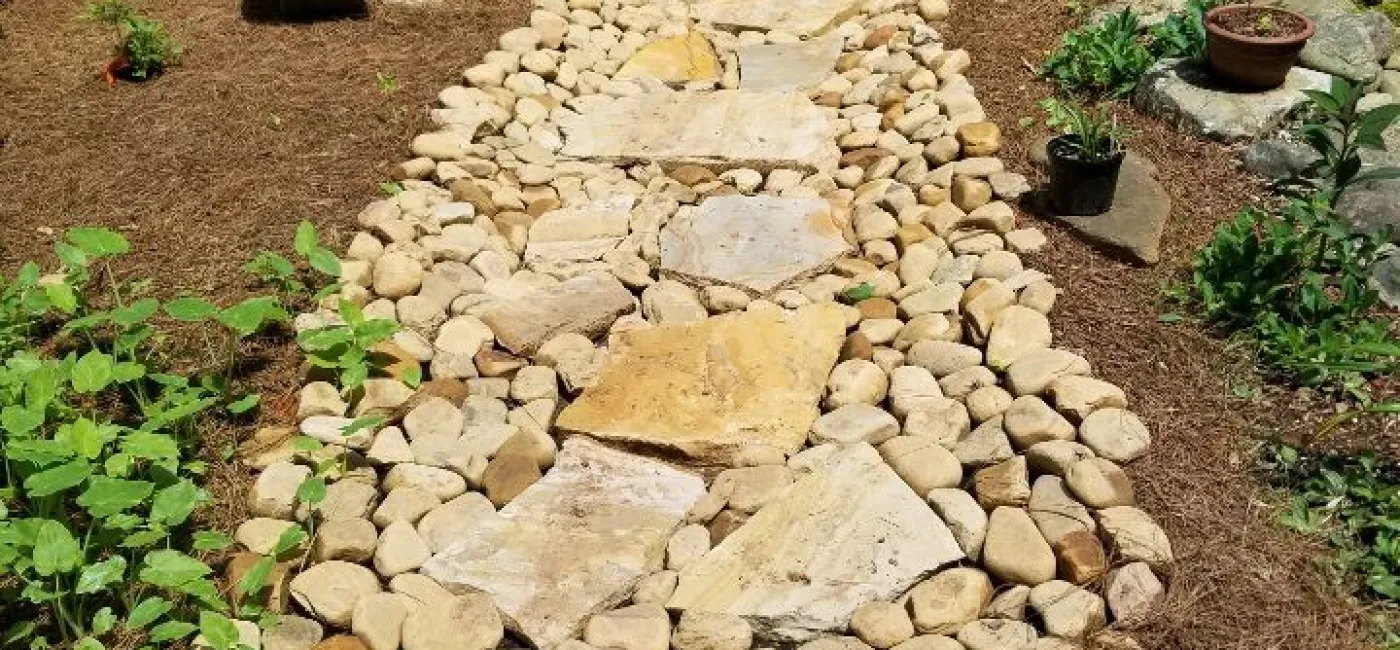 Pebble Walkway with stepping stones 101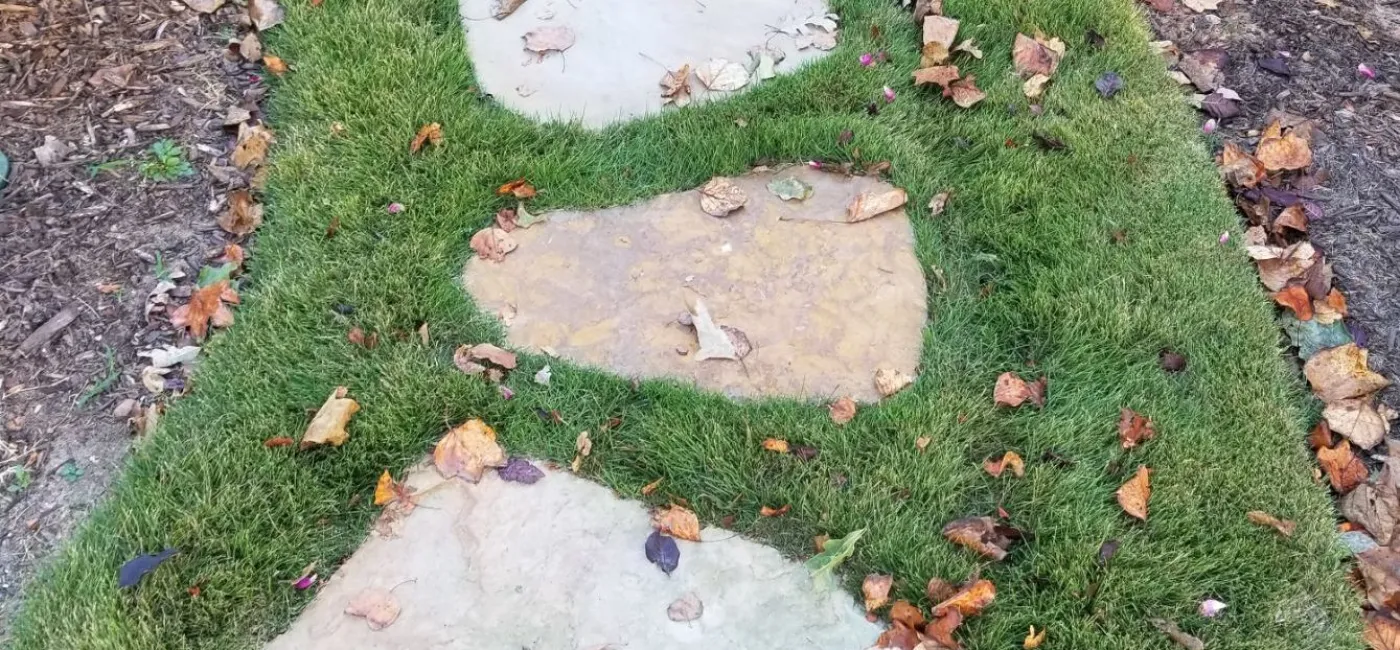 Stone steps in sod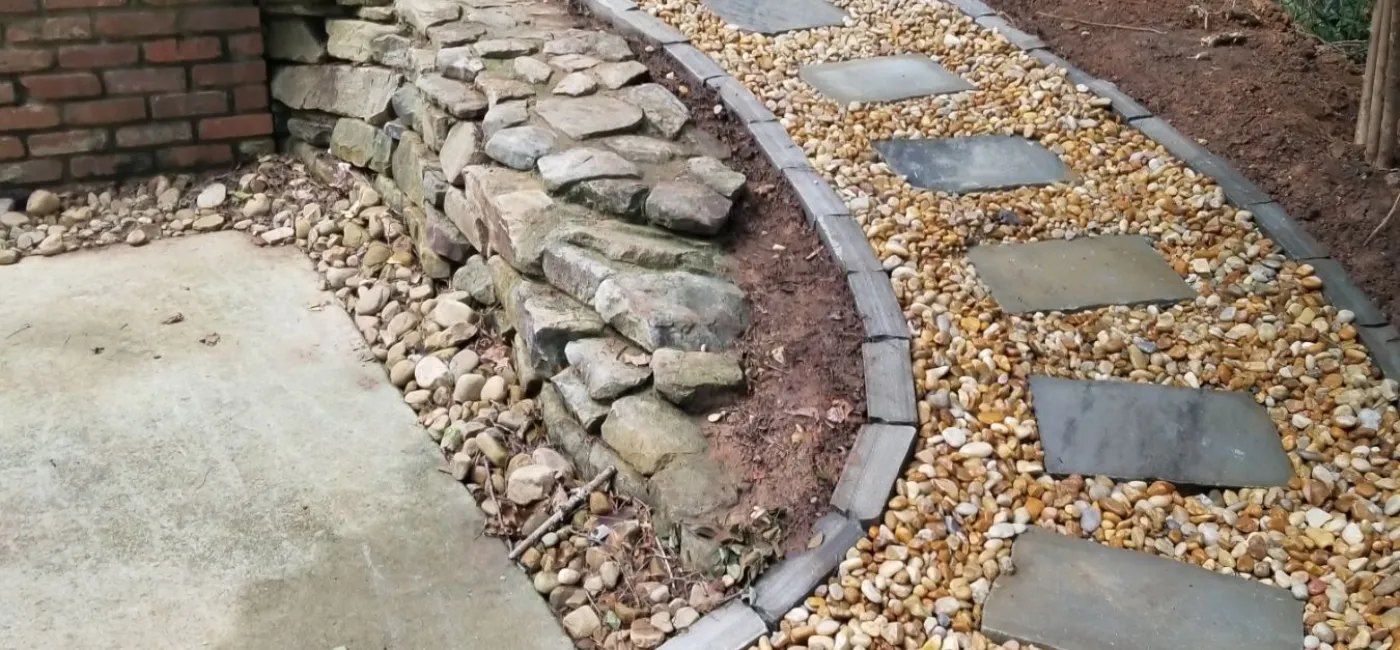 Flagstone and eggrock deco walkway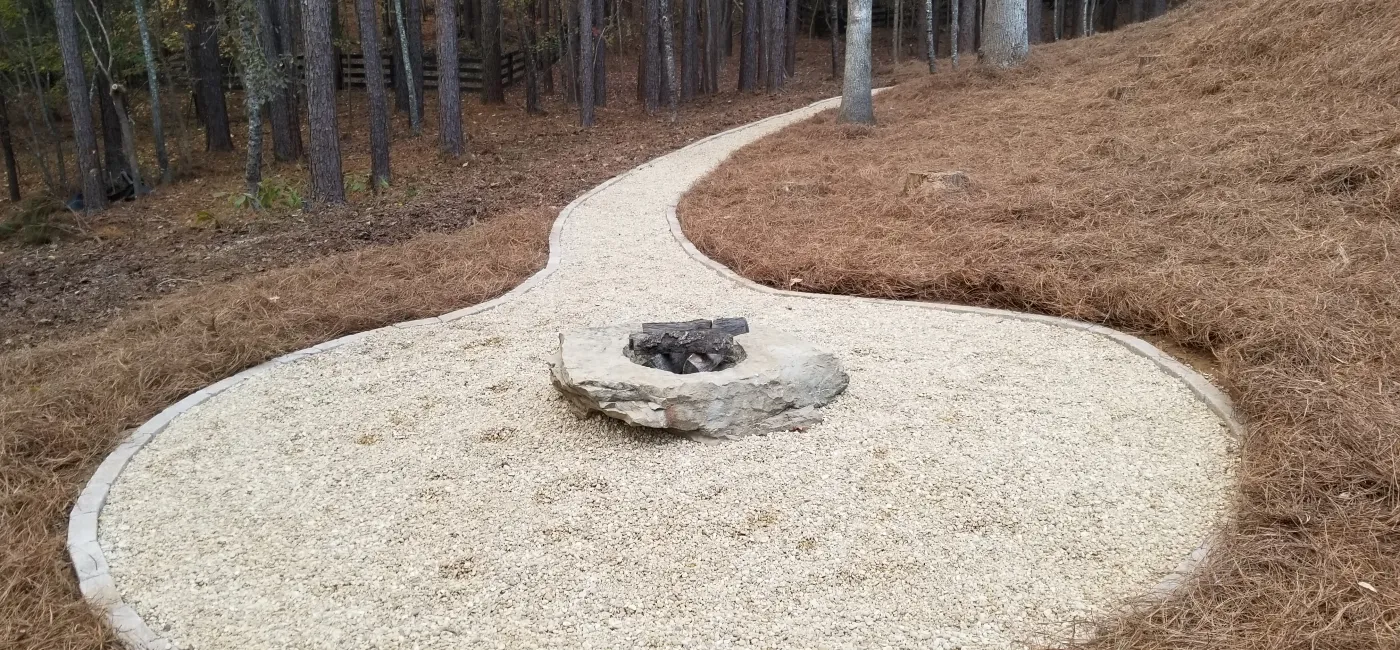 Bolder fire-pit and pea-gravel pathway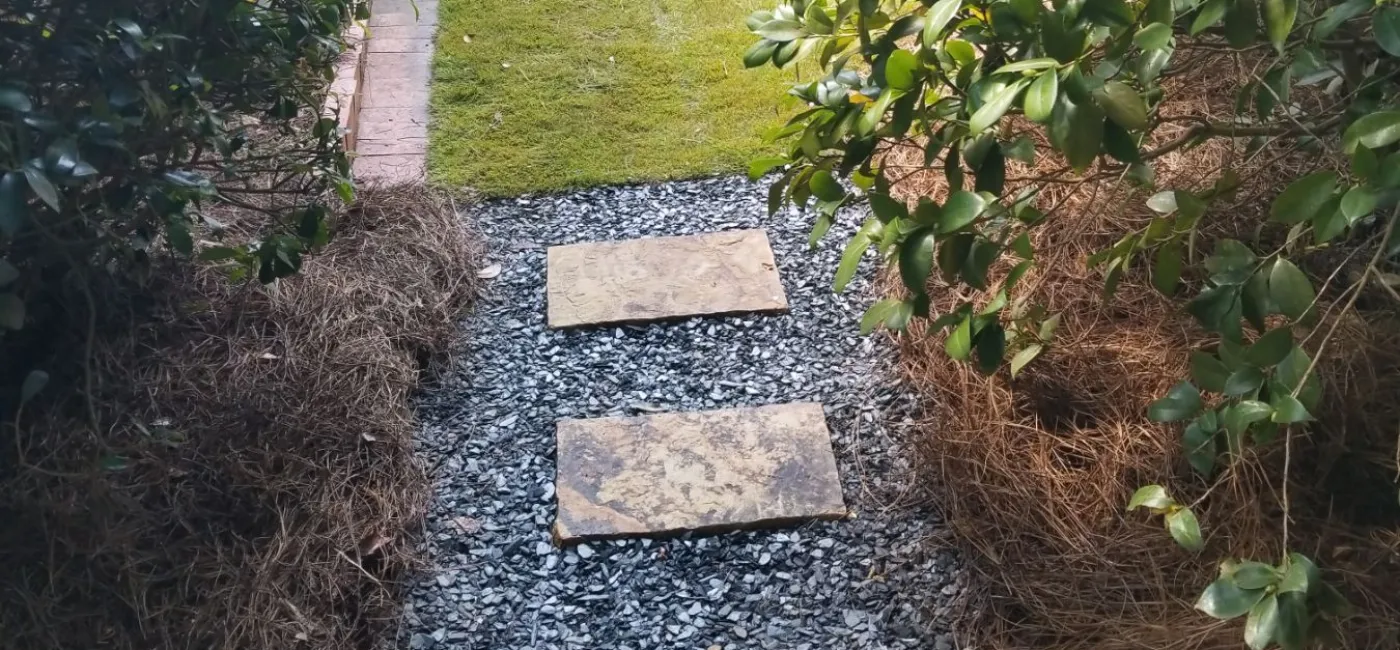 mini slate chip with brown stone steppers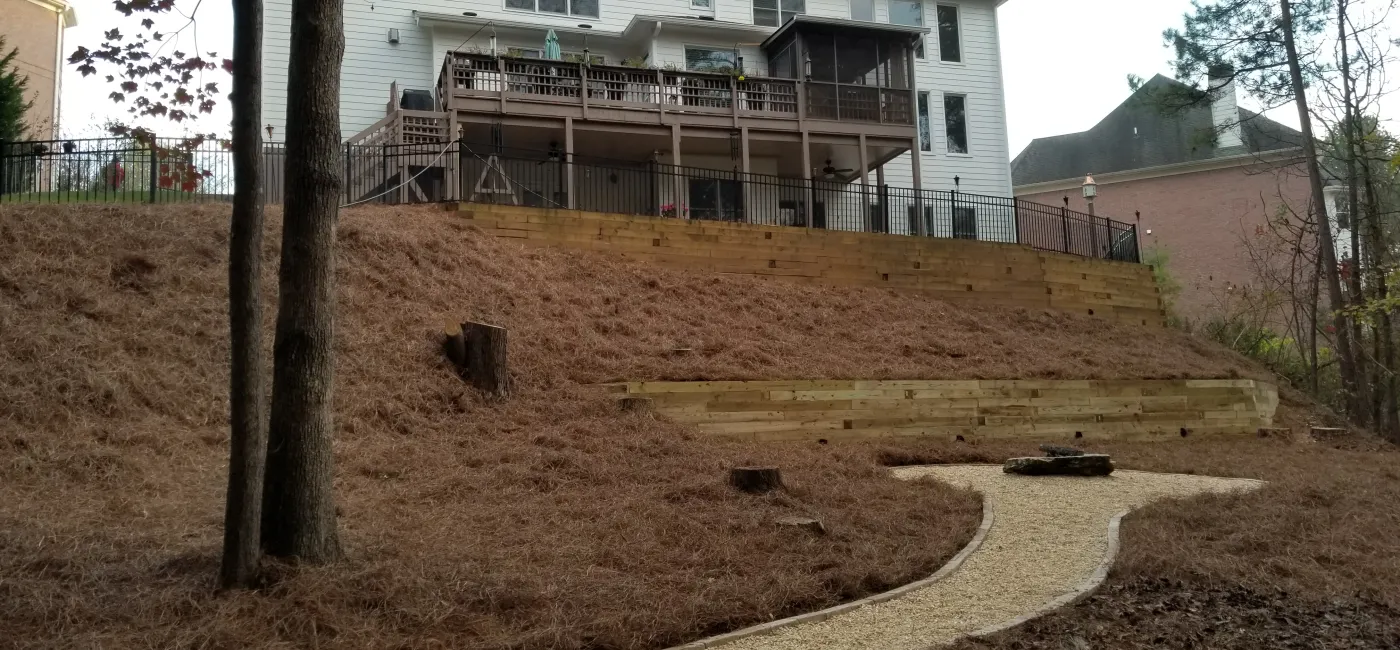 Pea-gravel pathway with timber retaining wall and fire pit.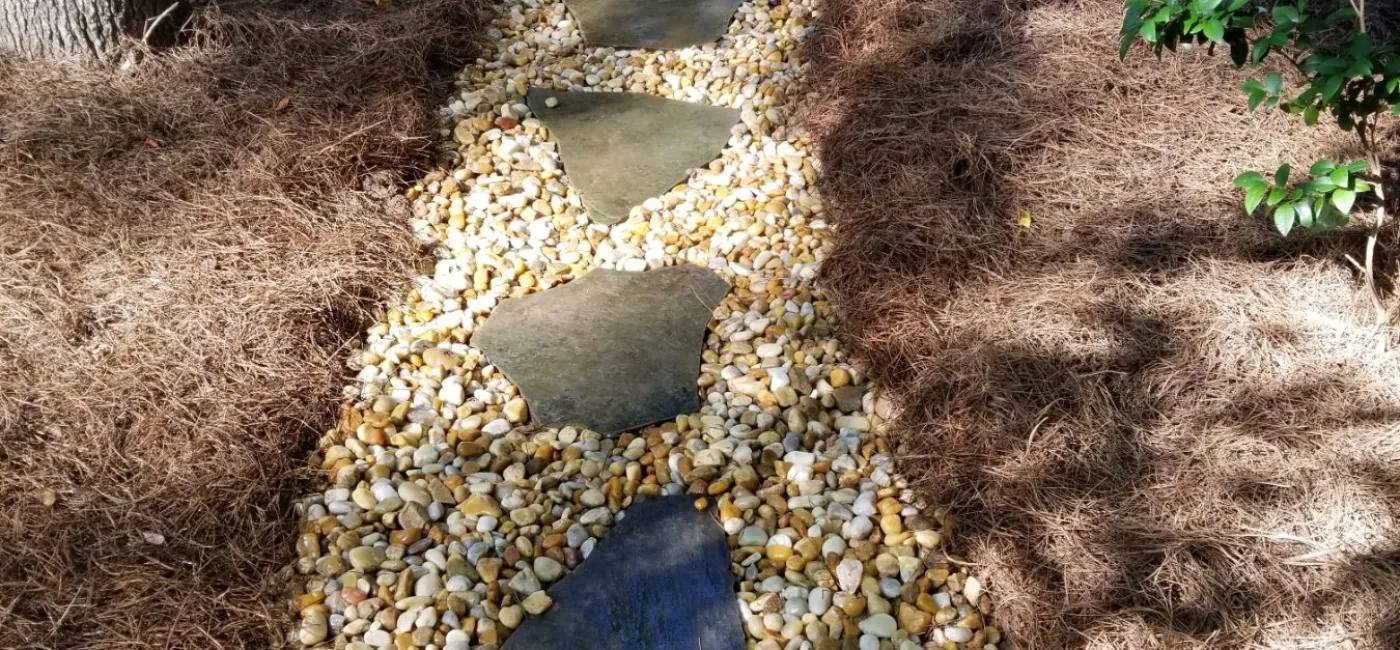 Flagstone and deco pathway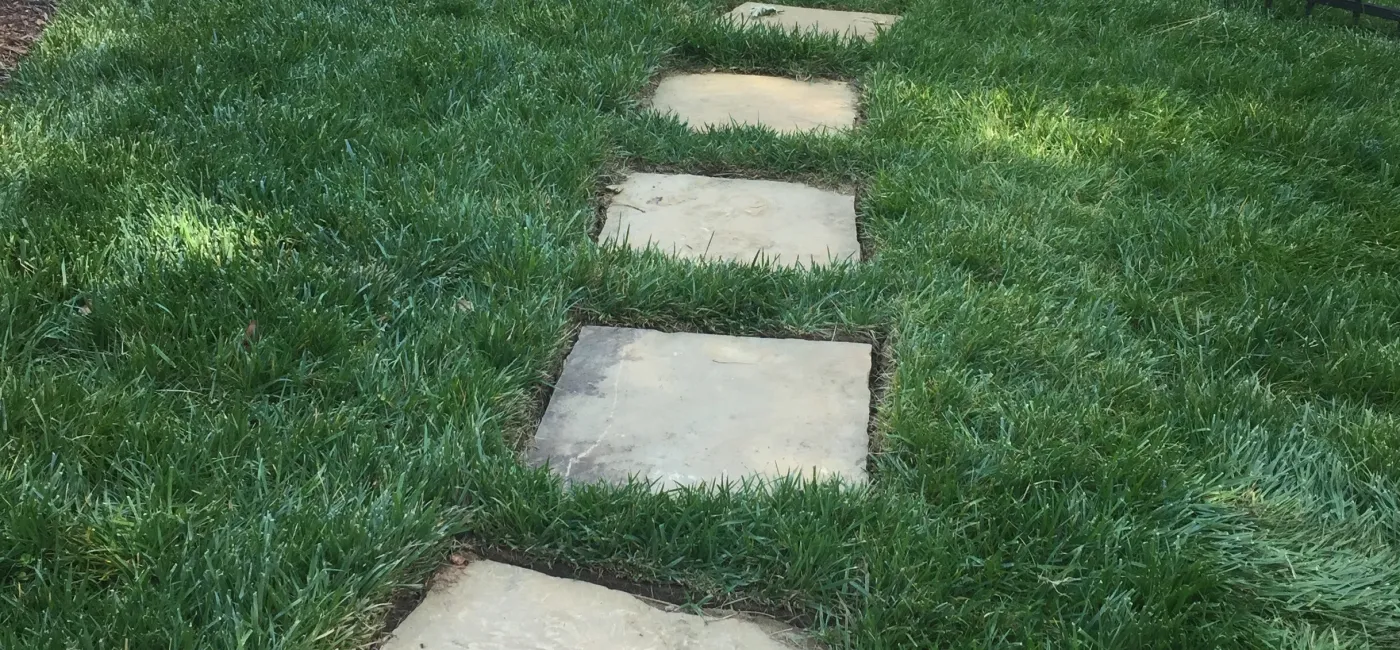 Dimensional step treads in sod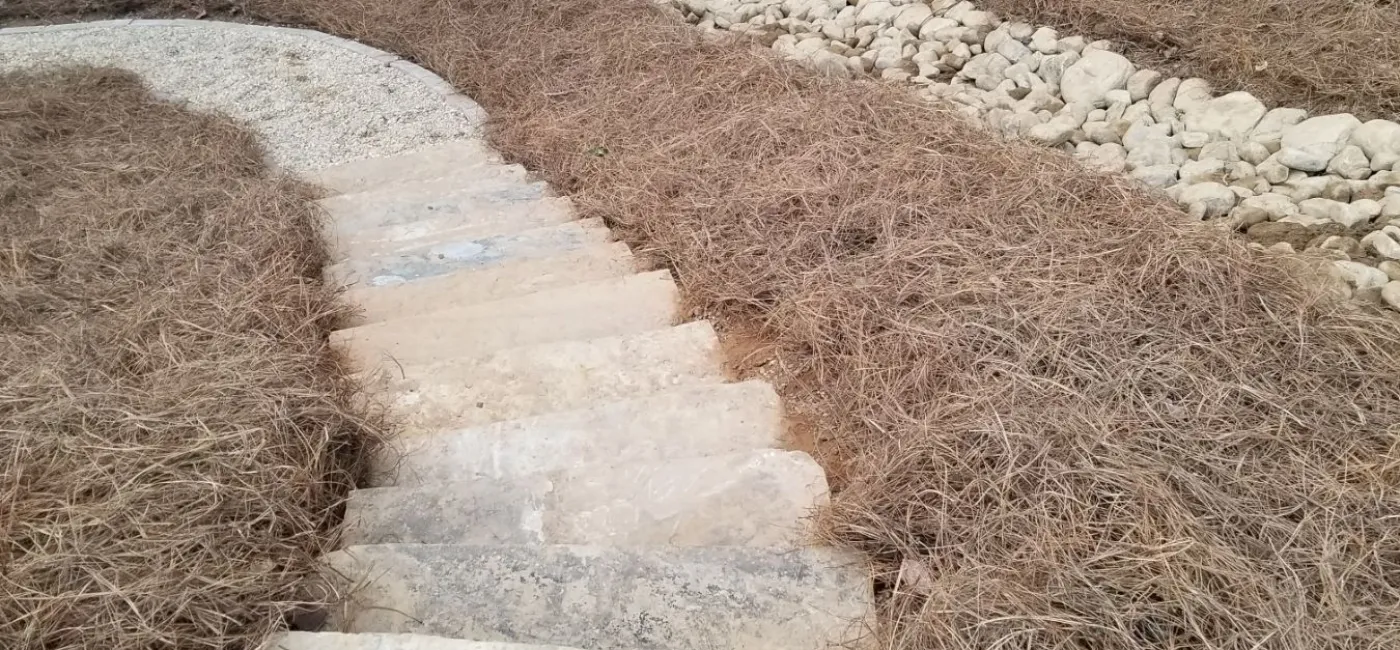 Flagstone Stair treads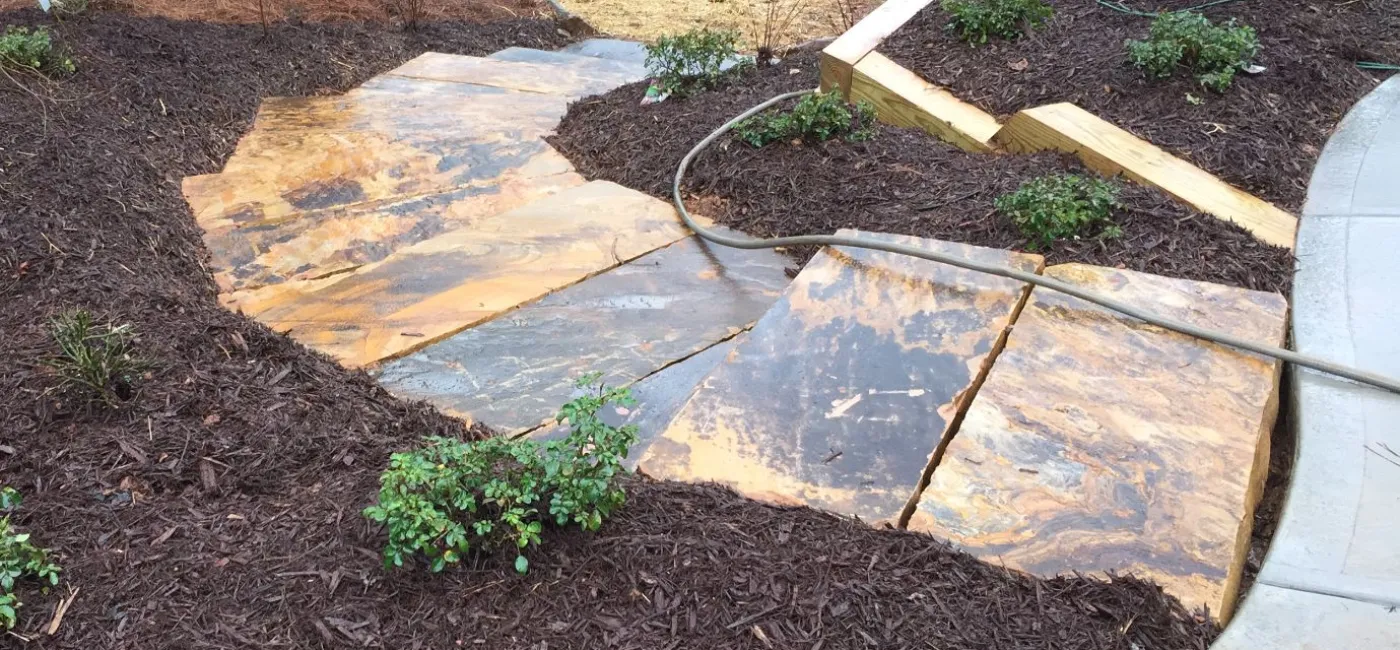 Brown stone stair treads in landscape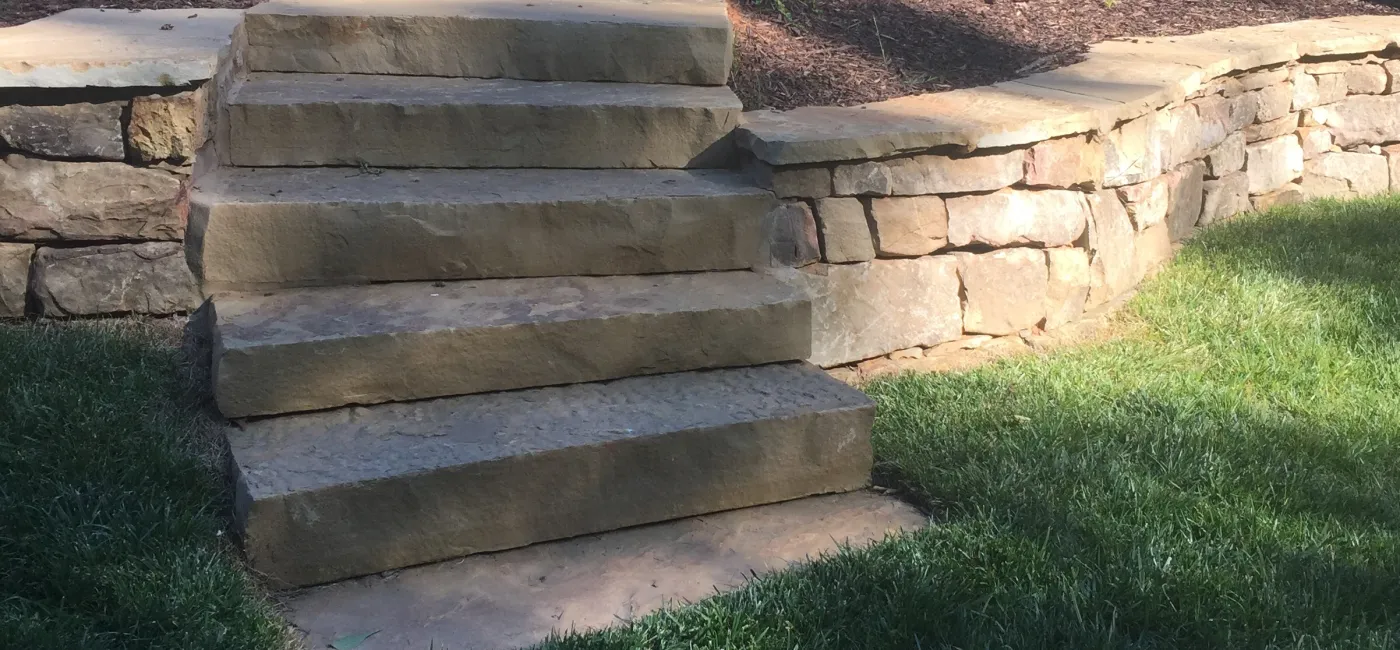 Stone treads, brown stone bolder wall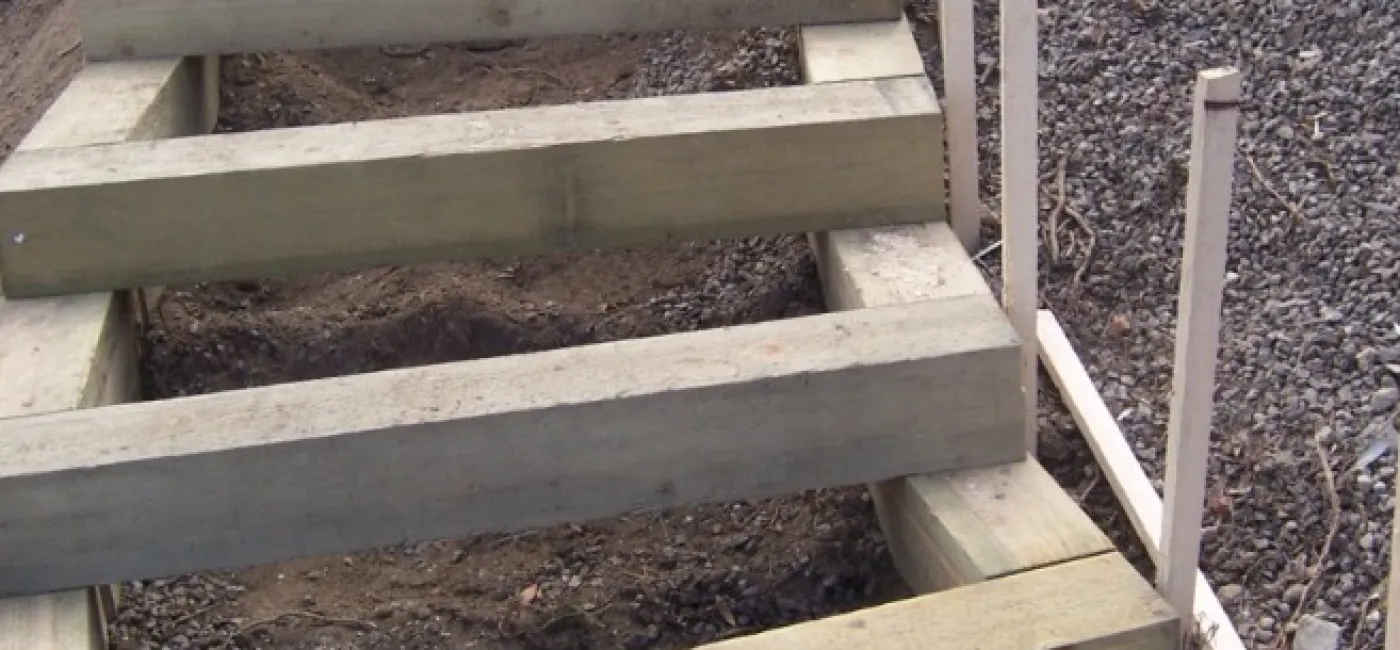 Timber box tread steps being built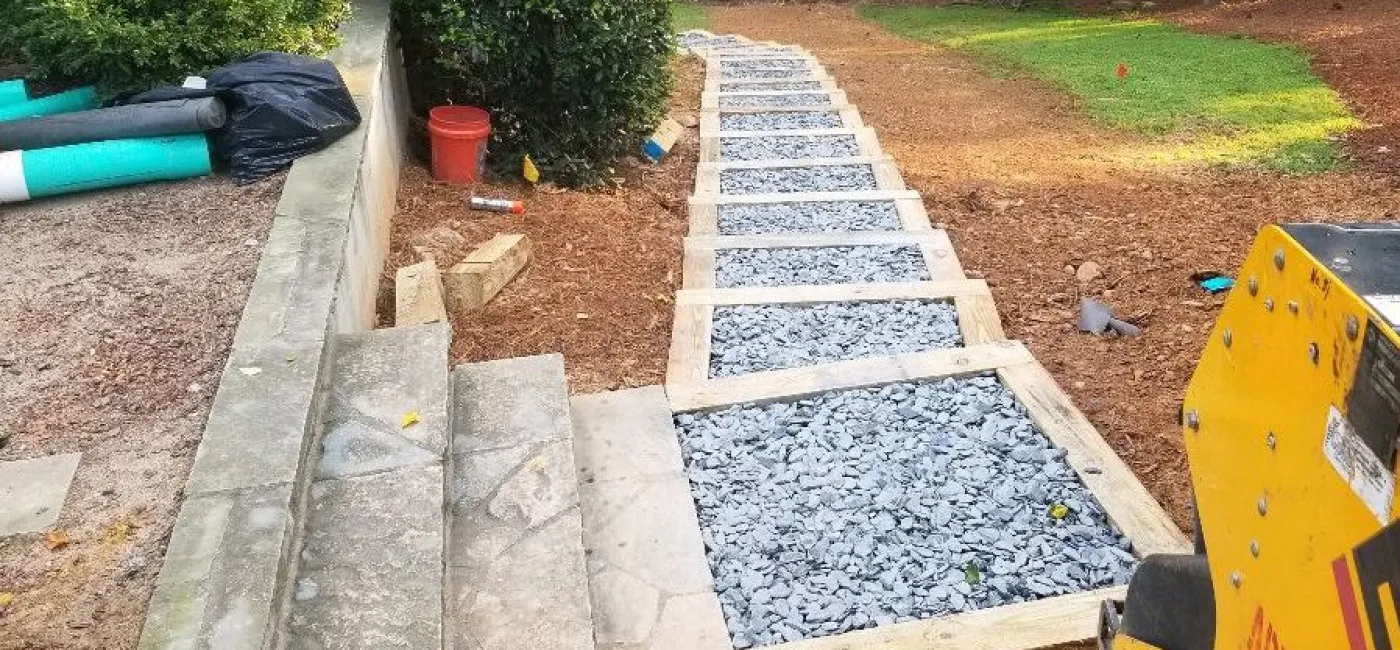 Timber box steps with slate chip fill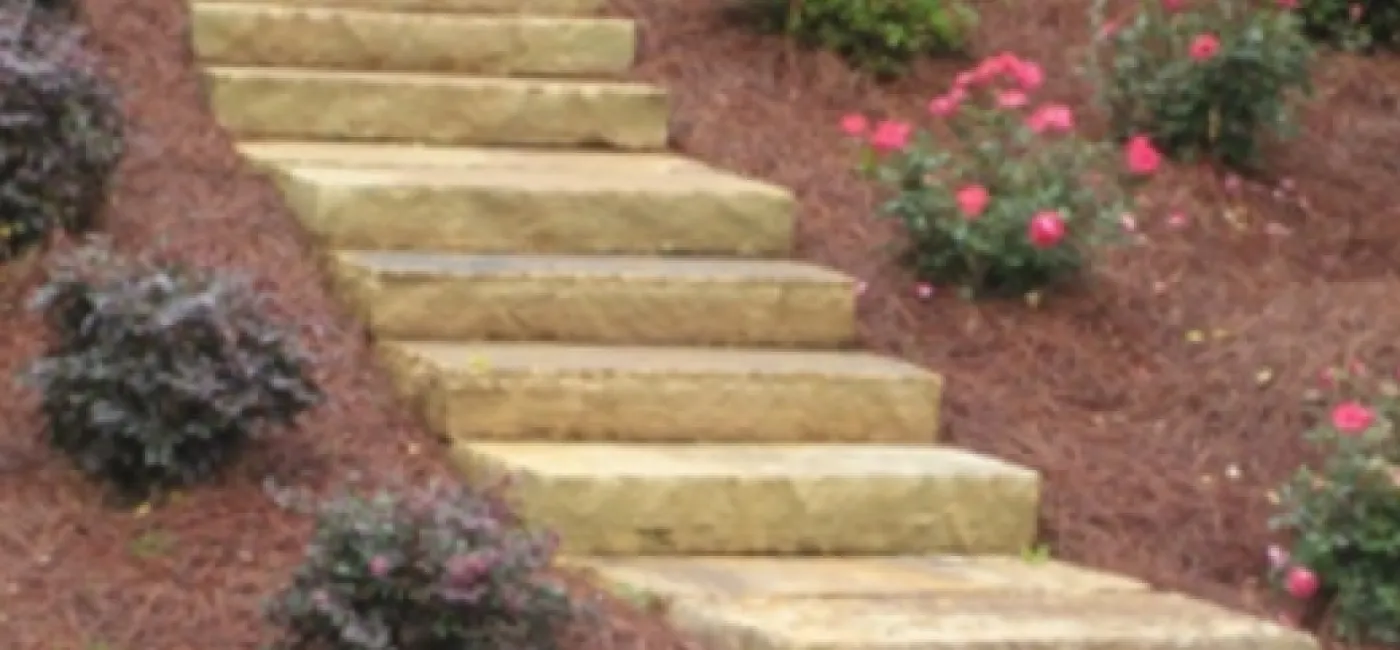 Brown stone step treads in landscape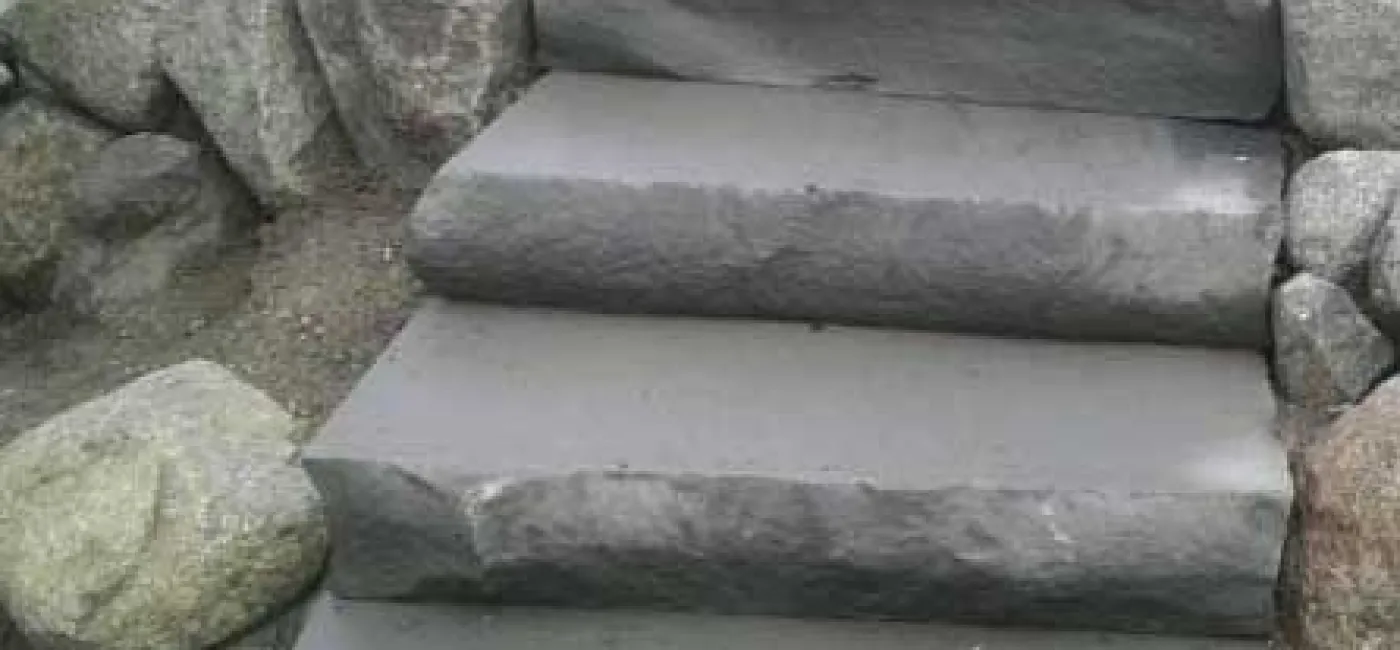 Stone step treads in blue / grey color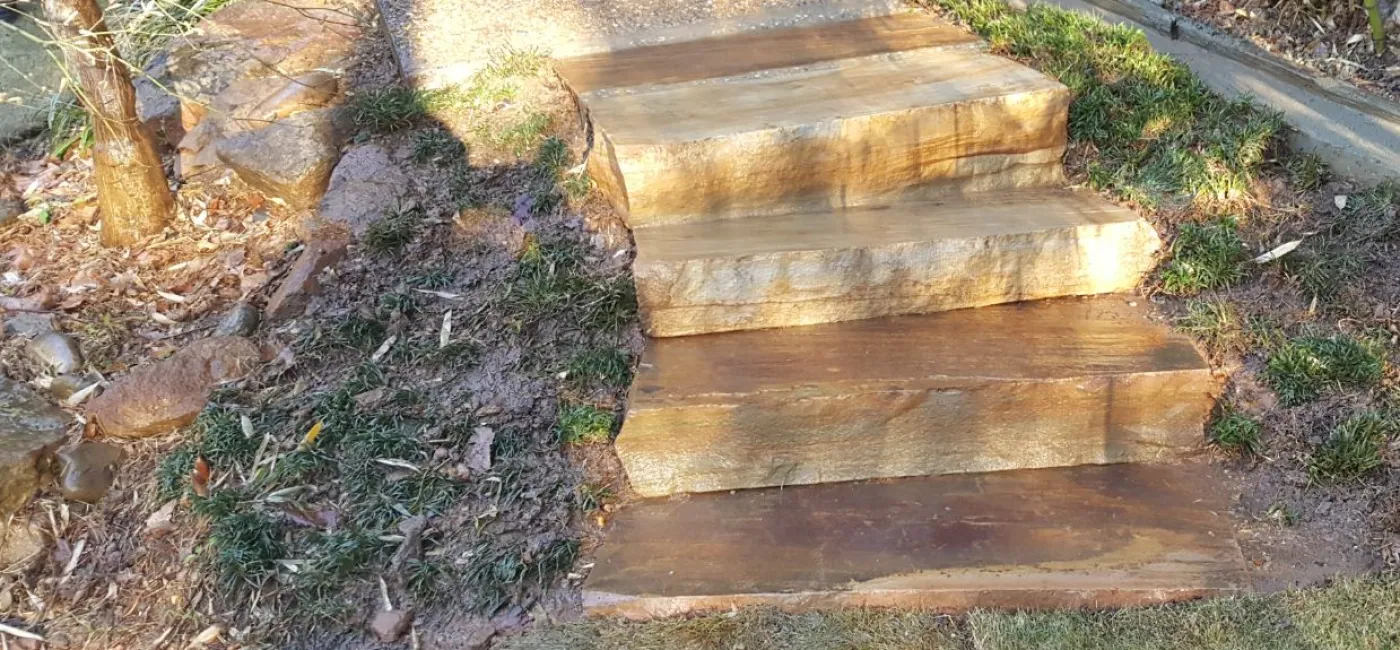 4 Brown stone step treads set in landscape